Posted by Kieran Powell on 26th Mar 2020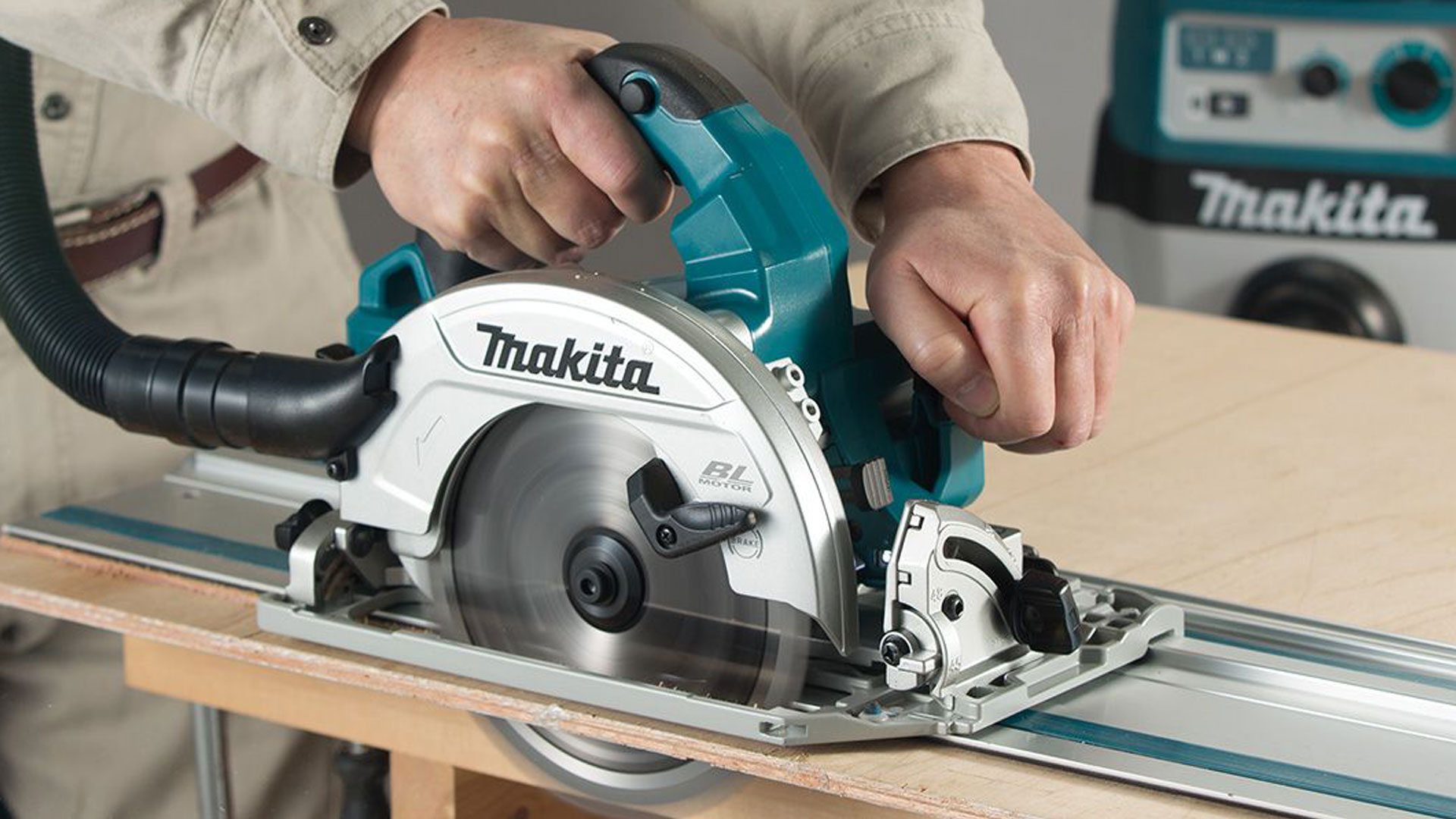 Powered by Makita's Twin 18V LXT battery technology, the DHS782ZJ and DHS783ZJU are both high-powered cordless circular saws that can be used across a range of tasks. They utilise using 190mm 'EFFICUT' saw blades – making them perfect for heavy-duty applications for trade use. Both models have a maximum cutting capacity at 0° of 62.5mm (at 45° it is 44.5mm and at 48° it is 42mm). These circular saws also have a net weight of 4.5kg-5.1kg and can fit in a Makpac Type 4 case for ease of transportation. For ease of operation, they are compatible with a Makita guide rail, without the need for an adapter; so there is minimal set-up required – improving on-site efficiency.
Both machines include Makita's innovative Automatic Torque Drive Technology (ADT), which automatically adjusts the cutting speed of the machine according to the load conditions. The tools also include an overload warning lamp, to clearly inform the operator when the load is too high. These features mean that the tools can continue to operate at their optimum – preventing them from overloading and overheating and resulting in improved productivity on-site.
The inclusion of Makita's Brushless Motor ensures that the DHS782ZJ and DHS783ZJU require minimal maintenance. Due to the omission of brushes within the motor, there is no friction – this means that no energy is lost through heat production, making them incredibly efficient. This also extends the life cycle of the machines.
The DHS783ZJU includes Makita's Auto-Start Wireless System, which means that it can be easily connected to a compatible dust extractor via a Bluetooth link – optimising the dust extraction process.
Both models are on our website, the DHS783 is currently on back order with Makita but due back in very soon.