Posted by Kieran Powell on 19th May 2020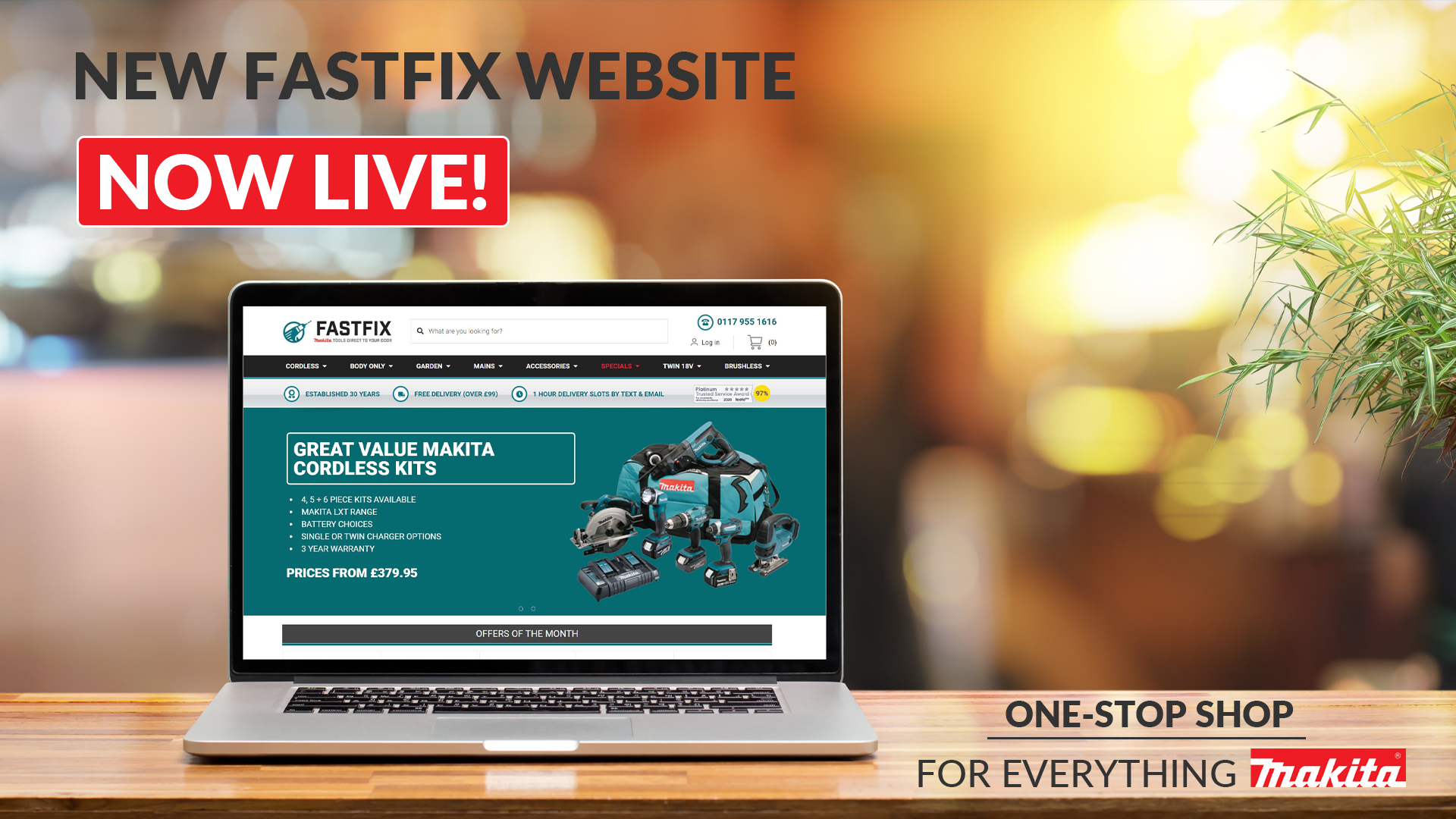 We are excited to announce the launch of our newly designed website – https://www.fastfix.co.uk/
Our goal with this newly designed website is to create a user-friendly browsing experience for our trusted and valued customers. We hope you enjoy the new design that is easy to navigate, and more user-friendly across desktop and mobile platforms. The site contains integrated social media buttons for Blog, Facebook, and Twitter to help improve communication with our clients. We will continuously be updating our content with helpful information, articles, blogs, company announcements and new products over the coming months.
Just some of the new features and changes are listed below:
The ability to leave a product review of your purchase
New and improved related product section
Faster checkout with Paypal integration
Upgraded search bar for instant access to product pages
Product comparison page to compare multiple products on a single page
What to look out for over the coming months from Makita!
The New Makita XGT 40v range is set to arrive next month, and we will keep you updated on when the new products will be available once we get the green light from Makita. To keep up to date with all the latest news and offers from us here at fastfix, subscribe to our newsletter on the homepage.
New products from Makita recently added!
Over the last couple of months, Makita has also expanded its cordless garden machinery range with a host of new products below:
Makita DUN500WZ 18v Brushless Articulating Pole Hedge Trimmer
Makita DUN600LZ 18v Brushless Pole Hedge Trimmer
Makita DUB363ZV Twin 18v Brushless Blower & Vacuum
Makita DUH604SZ 18v Brushless Hedge Trimmer
Makita DUH754SZ 18v Brushless Hedge Trimmer
Makita DLM462Z Twin 18v Brushless Lawn Mower
Makita DLM530Z Twin 18v Brushless Lawn Mower
Makita DLM532Z Twin 18v Brushless Lawn Mower
Makita DLM533Z Twin 18v Brushless Lawn Mower
We would love to hear your feedback about your experience with the new website, don't hesitate to send us an email.